ERN Working Group
European Renal Nutrition Working Group
About us
The European Renal Nutrition Working Group aims to conduct research on the impact of lifestyle, diet, nutrient homeostasis and protein-energy wasting (PEW) management on chronic kidney disease (CKD) outcomes. European research in this field is already high quality but hampered by reduced funding, small patient cohorts and scientific isolation.
To overcome these obstacles, ERN aims to create solid and multinational European collaborations to deepen the understanding of nutrition and CKD complications.
Furthermore, ERN collaborates on educational activities to improve and disseminate knowledge in the field of Renal Nutrition within the ERA Congresses, CME courses, consensus statements and review articles, also in collaboration with other ERA Working Groups and Committees.
Finally and overall, it aims to stimulate joint initiatives with other European and International Societies in Renal Nutrition.
Leaflets on healthy renal nutrition
ERN conceived and developed an initiative for patients within the Cookbook project. Download the informative materials for patients, available in five languages, on phosphorus, potassium, sodium, vegetables, legumes and beans.
Join this working group
Being an ordinary member of the ERN Working Group means being part of a network which facilitates exchanges of ideas on basic science research and new treatment protocols.

Becoming an ordinary member of the ERN Working Group is free of charge and easy to do within your personal My ERA. Ordinary members must be ERA members and persons with a proven interest in the research area covered by the WG.

By joining the ERN Working Group you will receive periodic newsletters with updates on the Working Group initiatives: e-seminars, CMEs, research projects and networking opportunities.

ERN Board
The ERN Board provides strategic direction to the working group. Board members enhance the exchange of expertise and international cooperation.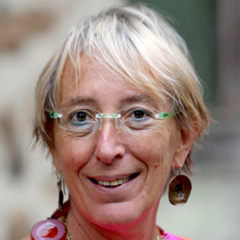 Giorgina Piccoli
Chair
France
Carla Avesani
Vice-Chair
Sweden
Stephan Bakker, The Netherlands
Vincenzo Bellizzi, Italy
Andrew Davenport, United Kingdom
Liliana Garneata, Romania
Carolina Gracia-Iguacel, Spain
Karine Moreau, France
Alice Sabatino, Italy
Events organised by ERN
Joint event of ERN and Diabesity WG: Cross talks between diabetes, obesity and nutrition in renal disease
Paris, France, November 8-9, 2018