EuReCa-M Working Group
European Renal and Cardiovascular Medicine Working Group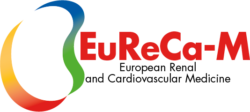 About us
How renal dysfunction engenders cardiovascular complications is still poorly understood. Notwithstanding interest in CKD is on the rise in the medical community at large, renal dysfunction remains undervalued in clinical research.
Despite notable exceptions, by now there are still few concrete signs that cardiovascular trialists take into proper consideration patients with CKD in the design of their studies. Indeed, history is one of deliberate (but incomplete) exclusion. Although the number of observational and mechanistic studies at the kidney-heart interface is now conspicuous, specifically designed research focusing on patients with both chronic kidney disease and the cardiovascular disease appears to be a priority issue, on both clinical and scientific grounds.
To fill in the gap, the aim and scope of EuReCa-M are to promote collaborations among European centres pursuing research in the overlapping area of cardiovascular and renal medicine.
Join this working group
Being an ordinary member of the EuReCa-M Working Group means being part of a network which facilitates exchanges of ideas on basic science research and new treatment protocols.

Becoming an ordinary member of the EuReCa-M Working Group is free of charge and easy to do within your personal My ERA. Ordinary members must be ERA members and persons with a proven interest in the research area covered by the WG.

By joining the EuReCa-M Working Group you will receive periodic newsletters with updates on the Working Group initiatives: e-seminars, CMEs, research projects and networking opportunities.

Thank you for joining the EuReCa-M CME Course 2022
On September 9-10, 2022, the EuReCa-M Working Group, whose Chair is Francesca Mallamaci and Vice-Chair Charles Ferro, organised a scientific event in Maribor, Slovenia.
Robert Ekart,  from UKC – Maribor University Medical Centre, was an excellent host together with his secretariat and local staff. They should be praised for the successful event they run.
The event was outstanding on many levels, from the quality of the invited speakers, and the novelty of the covered topics to the lively discussion by the audience.
Moreover, this meeting in Maribor was significant because it was the first one, organised by an ERA Working Group, in presence after the stop due to the Covid-19 pandemic.
To discover more view the Abstract Book of the course!
Francesca Mallamaci
EuReCa-M Chair
EuReCa-M Board
The EuReCa-M Board provides strategic direction to the working group. Board members enhance the exchange of expertise and international cooperation.
Francesca Mallamaci
Chair
Italy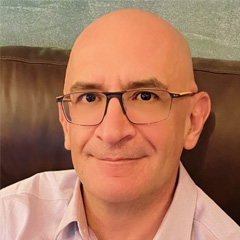 Charles J. Ferro
Vice-Chair
United Kingdom
José Manuel Valdivielso – Chair-Elect, Spain
Olga Balafa, Greece
Shanmugakumar Chinnappa, United Kingdom
Lucia Del Vecchio, Italy
Beatriz Fernandez Fernandez, Spain
Joannes Stegbauer, Germany
Patrick Mark, United Kingdom
Evangelia Dounousi, Greece
Nejc Piko, Slovenia – YNP Observer
Events organised by EuReCa-M
EuReCa-M CME Course 2022
September 9-10, 2022, Maribor, Slovenia
EuReCa-M and CKD-MBD meeting
September 13-15, 2018, Thessaloniki, Greece