ERBP – European Renal Best Practice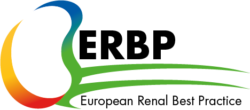 About us
ERBP is the guidance-producing body of ERA.
ERBP uses a rigorous methodology for guideline development and strives to be far more than an institution where experts tell other people what they should do. ERBP aims to be a melting pot where visions of and experience with healthcare from different regions and generations come together to distil solutions that improve outcomes for patients with kidney disease.
The primary mission of ERBP is to improve the outcome of patients with kidney disease in a sustainable way by enhancing the availability of knowledge on the management of these patients in a format that stimulates its use in clinical practice in Europe.
To accomplish these goals of the mission, ERBP works in different fields. In practice, ERBP:
Produces clinical practice guidelines and guidance statements;
Collaborates with ERA Working Groups on specific topics;
Maps gaps in knowledge;
Disseminates documents in a transparent (publicly and freely available) and understandable way (e.g. translations).
ERBP Advisory Board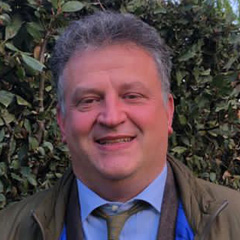 Mario Cozzolino
Chair
Italy
Sevcan Bakkaloglu, Turkey
Davide Bolignano, Italy
Maria Haller, Austria
Kitty Jager, The Netherlands
Mehmet Kanbay, Turkey
Ionut Nistor, Romania
Edita Noruisiene, Lithuania
Alberto Ortiz, Spain
Pantelis Sarafidis, Greece
Elke Schaeffner, Germany
Sokratis Stoumpos, United Kingdom