Scientific Programme
ERA organizes the largest annual Nephrology Congress in Europe, welcoming thousands of attendees coming from all over the world, focusing on key learning features both in the clinical field as well as the scientific and latest innovations
Rethinking kidney health, transforming kidney care
This year's theme will be Rethinking kidney health, transforming kidney care.
There will be seven main tracks for the 61st ERA Congress:
Physiology, Cell Biology & Genetic Diseases
Glomerular & Tubulo-interstitial Diseases
Chronic Kidney Disease
Dialysis
Kidney Transplantation
Hypertension & Diabetes
AKI & Critical Care Nephrology
Scientific Committee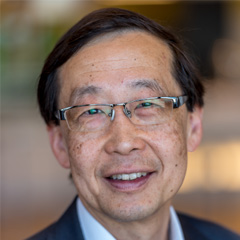 Albert Ong
Chair
United Kingdom
Marcin Adamczak, Poland
Hans-Joachim Anders, Germany
Mustafa Arici, Türkiye
Carla Avesani, Sweden
Vincenzo Cantaluppi, Italy
Christian Combe, France
Sophie de Seigneux, Switzerland
Olivier Devuyst​, Switzerland
Kathrin Eller, Austria
Gema Maria Fernadez Juarez​, Spain
Danilo Fliser, Germany
Sandrine Florquin, The Netherlands
Ronald Gansevoort, The Netherlands
Will Herrington, United Kingdom
Mads Hornum, Denmark
Bente Jespersen, Denmark
Vassilios Liakopoulos, Greece
Francesca Mallamaci, Italy
Roberto Minutolo, Italy
Alberto Ortiz, Spain
Marlies Ostermann, United Kingdom
Paola Romagnani, Italy
Romana Rysava, Czech Republic
Maria José Soler, Spain
Thimoteus Speer, Germany
Peter Stenvinkel, Sweden
Amaryllis Van Craenenbroeck, Belgium
Marianne Verhaar, The Netherlands
Christoph Wanner, Germany
Bruno​ Watschinger​, Austria
FAQ - General information
Frequently asked questions about the Scientific Programme. Please note that the information below is constantly being updated.
What is the theme of the 61st ERA Congress?
The ERA Annual Congress aims to share knowledge that can improve disease prevention and enhance the quality of life for patients, by updating attendees on clinical assessments and treatments for renal diseases.
The theme for this year's event is "Rethinking kidney health, transforming kidney care."
Will the Congress feature educational sessions?
Yes, the event also includes educational sessions arranged by the Continuing Medical Education (CME) Committee and practical courses scheduled on the initial day of the Congress.
How is the Scientific Programme structured?
The 61st ERA Congress will present a well-organised scientific programme that combines cutting-edge research with a comprehensive overview of the most relevant fields in the prevention, detection and treatment of kidney diseases.
There will be seven main tracks for the 61st ERA Congress:
Physiology, cell biology & genetic diseases
Glomerular & Tubulo-interstitial diseases
Chronic kidney disease
Dialysis
Kidney Transplantation (clinical and immunology)
Hypertension & Diabetes
AKI & Critical Care Nephrology
How many speakers will be invited?
Around 250 invited speakers from all over the world will provide a comprehensive global view of their research activities, optimized patient care, and kidney disease management.
Which kind of sessions can we expect?
The Scientific Programme offers a diverse range of Plenary Lectures, Symposia, Mini Lectures, Free Communications, Focussed Orals, Moderated Orals, e-Posters, Creative Labs, Learn by Practice, Late Breaking Clinical Trials sessions, Educational sessions and Practical courses, covering different facets of basic and clinical Nephrology, along with the latest research in the field.
What is the format of the 61st ERA Congress?
The 61st ERA Congress will be held in Stockholm, both virtually and in person.
Will all sessions be available on-demand?
After each session finishes, the vast majority of it will be available on-demand through our website for attendees who have registered.
Access will require a valid registration ticket.
What is the language of the Congress?
The Congress's official language is English, and no simultaneous translation shall be provided.
How are speakers selected?
The Scientific Committee carefully selects all Congress speakers to ensure professional proficiency, gender equality and geographical balance.
The European Renal Association is committed to promoting diversity and inclusivity, with a particular focus on:
Professional value: Speakers who are highly regarded in their field globally.
Future potential: Up-and-coming professionals who have shown exceptional ability in their research.
Communication skills: Speakers must be adept at communicating effectively with all participants in our Congress.