Codfish Vicenza-Style
Easy, 1 hour and 15 minutes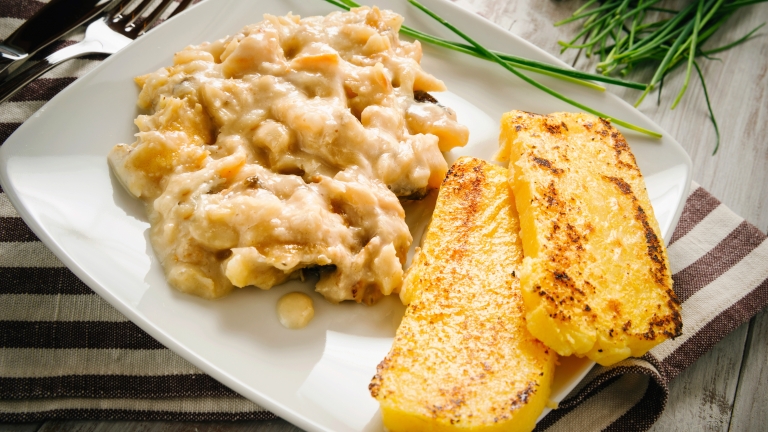 Level: Easy
Preparation time: 15 minutes
Cooking time: 1 hour
Yields: 2 people
Country: Italy
Recipe submitted by Serena Tassi on behalf of Società Italiana di Nefrologia
www.sinitaly.org
Ingredients
400 g stockfish (air-dried codfish, which is the original ingredient of the receipe) or salt cod
25 g parsley
1 onion
250 ml protein-free milk
2 anchovies
15 g Parmigiano Reggiano cheese
1 knob of butter
flour as required
2 tablespoons extra virgin olive oil
Preparation
Finely chop the onion and put it in a pan with a drizzle of oil over low heat.

Add the cleaned and desalted anchovies.

Add the finely chopped parsley.

Roughly cut the stockfish after removing the thorns.

If you use salt cod you must take into account that it must be desalted at least from the previous day, changing water several times.

Pass the pieces of stockfish into the flour and then pour them into the pan with the onion, always keeping the heat low for about 2 minutes.

Add the milk and a knob of butter and cook for about an hour.

When cooked, sprinkle with Parmesan cheese and pepper as required.